Company Introduction
---
Filtermat Holland is specialized in different techniques for treating contaminated water and air and is selling these products internationally.
The main products are:
filters, liquid filtration - separation of solids from liquids

among others selfcleaning backwash filters

filtration, air cleaning in machine shops

aerosol filters and electro-static filters

automatic cleaning systems for tube heat exchangers
ozone disinfection systems
chemicals for water treatment and optimization of sewage plants
anti-scaling devices (electrolytic and magnetic systems)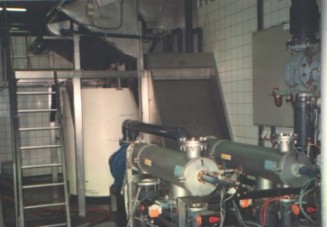 Generally the equipment sold by Filtermat Holland saves money and/or energy, raises the efficiency and productivity and solves problems in your industrial processes.
Especially in the field where Filtermat Holland operates, advise and (after) sales service are at least as important as the quality of the products itself. Thanks to the long experience and wide product range, Filtermat Holland is able to offer you perfect and well engineered solutions (sometimes consisting of combination of several different techniques, like pre-filtraton, fine filtration and ozone disinfection) for many different problems, that will work satisfactory for many years.